There has been no short supply of companies who serve multiple markets focusing their attention on the healthcare portion of their business portfolio in recent years. Porter Research recently spoke with Brad Dodge, founder and CEO of Dodge Communications, about why companies with multiple verticals need an agency that specializes in healthcare to help them reach the traditionally closed-circuit market. Dodge, who has helped more than 200 organizations sell products and services to the healthcare industry, offered us a glimpse into his experience helping these companies gain better traction in the more complex market of healthcare.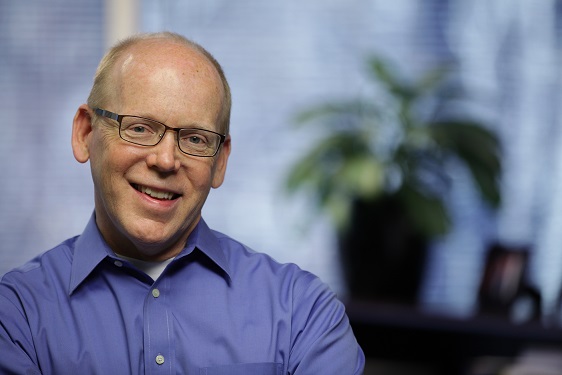 Brad Dodge | CEO, Dodge Communications
Many companies are already using a PR or marketing partner to assist with their communications needs. What value have clients you've worked with seen in selecting a firm that specializes in only healthcare?
Dodge:
It's interesting because the healthcare industry is so unlike other vertical markets. We find that companies often don't realize how unique an industry healthcare really is. When we've worked with firms like Experian or Comdata or Ricoh that have multiple verticals, they really find a lot of value in the expertise that we bring to their healthcare vertical because there are different pain points, different buying behavior, and different decision makers, and our expertise helps them make inroads to the market quickly.
Healthcare IT is at the forefront of national discussions. How can companies that might not be known for their healthcare offerings shift the conversation in their direction and make sure they're developing brand recognition and a solid reputation in the space?
Many companies realize the importance of having a healthcare focus. They already have an established business that's successful in other verticals and they conclude that a healthcare focus is key to their growth. They don't always recognize how hard it's going to be to do that. NCR is a good example—they acquired their way into the B2B healthcare space when we were working with them several years ago. It was an eye opener for them to see the differences between healthcare and retail and they had trouble quickly establishing significant brand awareness or thought leadership in healthcare. That's where we were really able to add some value to what they were trying to do because we understood how to construct and approach healthcare segments and position their messages accordingly. We were really able to infuse a lot of value into their healthcare presence right from the word 'go,' more so than a generalized multi-vertical type of agency, or their parent agency would have been able to do from the start.
What strategies can a company use to expand the market's perception of them and showcase their offerings in other divisions?
I think that it all has to do with messaging, really. The focus today is really on personalizing the message to a unique, individual buyer. It's similar to the way Amazon or your other favorite retailers operate—they want to customize messages specifically to you. As these companies are able to segment down their market, they need to realize that the motivations and issues that a nurse informatics officer is dealing with are very different and distinct from what a CIO is dealing with. From a messaging perspective, they have to articulate those messages clearly so that you can resonate your message with the particular segment. The further ratcheted down you can do that—the closer to "one" that you can get for your targeted message—the better value you're going to have with the efforts you're putting forth in PR and marketing.
How can you simplify the complex messages that are so often present in healthcare IT and help companies clarify what they are trying to say?
These complex messages are complex for a reason, because it's really tough stuff that these healthcare companies are doing and they're really complex solutions that they're bringing to the table. There's really not a one-size-fits all kind of answer to this question. Companies need to have a number of different communication vehicles, from the heavy duty stuff like a whitepaper or ebook – even their Web content might be heavy, whereas they also need to have simple things like video testimonials, solution overviews, infographics and other visualizations that make it easy for someone to understand. It's not that a person can't understand what they're talking about, but they often can't understand it quickly because it's such a complex message. Once you go into it understanding that, you realize that you need different levels of communication in order for people to understand the concept and then go as deep as they need to understand the deep intricacies of the solution that they're bringing to the table.
http://porterresearch.com/wordpress/wp-content/uploads/2016/11/porter-logo-retina-300x100.png
0
0
Jess Clifton, Director of Marketing
http://porterresearch.com/wordpress/wp-content/uploads/2016/11/porter-logo-retina-300x100.png
Jess Clifton, Director of Marketing
2015-02-20 03:07:28
2016-11-08 03:10:03
Not Just Another Vertical Market: Developing a Healthcare Voice in a Multi-Vertical Company