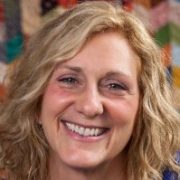 Elisa Logan
Integrated Marketing Specialist
Elisa's has spent her career as a marketing catalyst – delivering creative, strategic and lasting business value to technology and healthcare companies of all sizes.
Whether it is revenue growth, market identification, sales pipeline growth and support or positioning and messaging, Elisa draws upon her 25 years of experience to deliver solutions that move the needle for both start ups and turn arounds. Her direct management experience includes: marketing strategy; brand development/positioning/messaging; sales and lead generation; web site development; digital marketing; content development; as well as budgeting and operations.
Most recently, she was the Vice President of Marketing for IOD Incorporated where she was instrumental in helping the company achieve double-digit growth. Prior to IOD, she was the Vice President, Corporate Marketing for AspenTech where she was part of the team responsible for the company's successful turn around. A few well known clients include: Boston Scientific, Akamai, American Express, IBM and Lotus.
Elisa holds a Bachelor of Arts from Drew University in English Literature and a badge of courage from her orthopedic surgeon. An avid skier and backpacker, Elisa travels the globe in search of adventure. A perpetual student, she has completed advance studies in leadership development and strategic marketing.